Flat Roofing in Derby
Ever Dry Roofing & Drives Ltd., the local experts in flat roofing in Derby, is here to provide you with an easily affordable flat roofing solution which uses modern techniques to protect your roof from the elements. Flat roofing is renowned for its affordability in addition to suitability for a wide variety of applications, such as: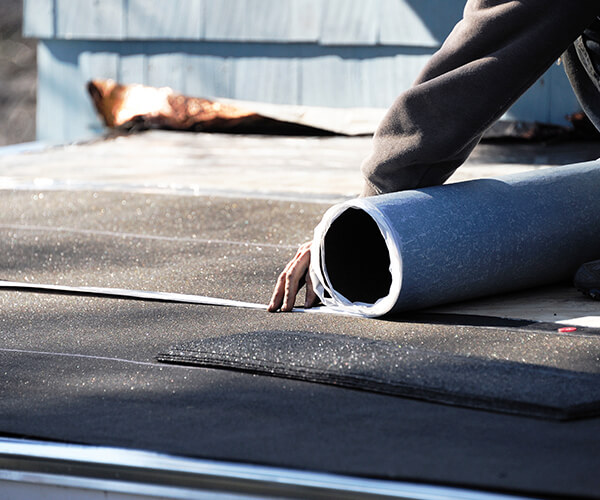 Our reputation is built upon superb craftsmanship and the trust that comes with it, making us one of the foremost roofing companies in Derby. Just how can our professionals assist you?
Extensions
Small Buildings
Warehouses
Torch on felt roof and rubber
Garages
And many others
Although Ever Dry Roofing & Drives Ltd. itself was established in 2016, we're able to draw on dozens of years of roofing excellence. Owing to strong relationships with leading local suppliers, we're able to supply the best materials for your flat roof at the best possible price.
Garages & Extension Flat Roofing in Derby

When considering extensions or modifications to existing structures such as garages, it's important to take quality into consideration if you want to avoid repair work later on. Whether you're undertaking a garage conversion to provide more practical living space, or perhaps building an extension to increase the value of your property, you can be sure that the quality of the flat roofing we supply is of the very highest standard.

We are also able to provide architectural advice or work together with your pre-commissioned architect to create a safe and practical plan for your building, that stays true to your ideal design while making the most of the available space.
Flat roof repairs in Derby
We're able to provide you with a prompt, efficient flat roof repair service in the Derby area. Whether it's modest roof repair work, or extensive repairs that may require planning permission, our team is in a position to react swiftly to calls to handle any work needed. We won't merely fix common defects such as cracks, uneven edges, bubbles or open seams – our expert fitters will try to prevent them from occurring in the first place.
Get in touch with Ever Dry Roofing & Drives Ltd.

Our flat roofing in Derby services are accessible for both domestic and commercial clients throughout Derby as well as the surrounding areas. Why not get in touch today? Our highly experienced roofers will be able to cater to most requirements, boasting an enviable track record of reliability and quality workmanship.